Phoenix Racing Honda team Pro rider Joel Hetrick showcased his love affair with the big air and high speeds at Unadilla MX by sweeping the AMA Pro ATV Motocross National Championship race there. By winning both motos, Hetrick is inching his way toward a title run and sits second in points.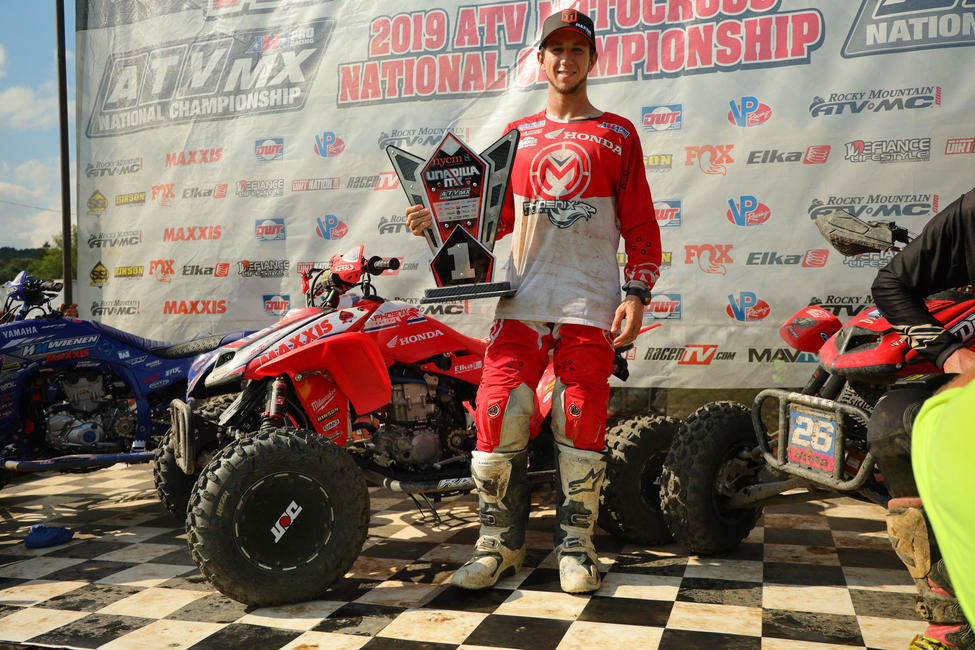 Hetrick's Honda, equipped with Maxxis tires, Elka suspension and Walsh components, was the class of the field. In the first moto Hetrick took the holeshot and checked out. After starting fourth in the second moto, Hetrick put down a heater three laps from the finish, taking the lead for good. His fourth victory of the season, the most of any rider on the tour, allowed him to move up to 22 points out of the championship lead.
"I wanted and I needed that win," said Hetrick. "It was super nice to get another 1-1 finish with no mechanicals. Right now all I'm looking to do is win as many races as I can and have fun. While we need some help, I'm still in contention and history has proven that anything can happen in this series."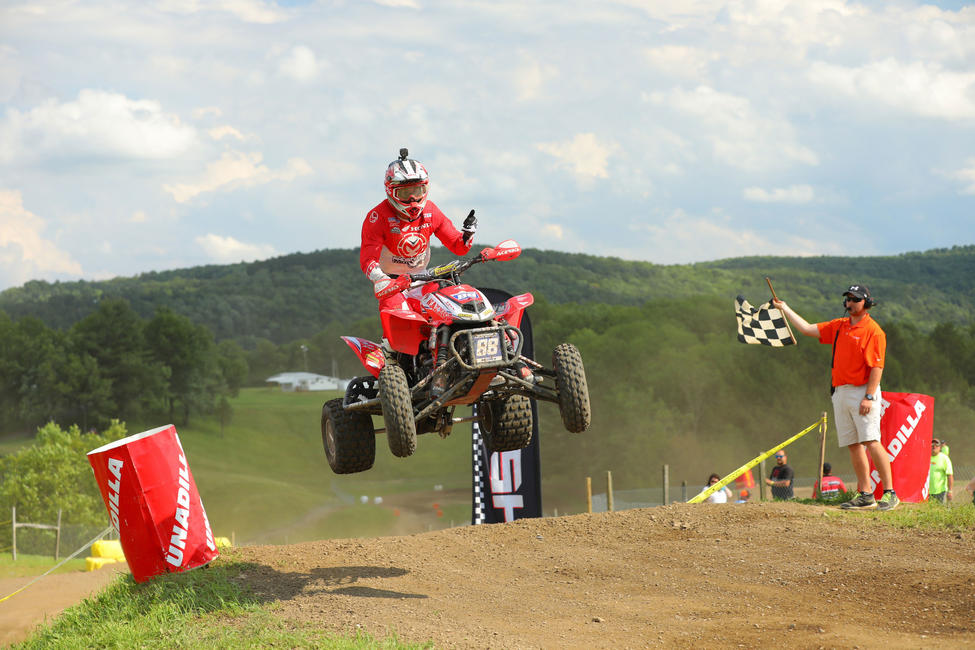 He credited the victory in large part to expert tuning on his Elka suspension by Jay Gobel. His cornering abilities were exceptional during the weekend, showing the heady combination of Elka, Maxxis, and Honda.
"The Maxxis tires with the Elka suspension are a combination that is just unbeatable at Unadilla," said Hetrick. "The Walsh components are also a big part of that. I could carve corners so well that it made it hard to beat in the turns."
Fellow Pro Haedyn Mickelson cracked his third top-10 of the season. He overcame a bad start to finish ninth in the first moto. In the second moto, another difficult gate put him into a five-quad battle in the middle of the pack and he finished 10th for a ninth-place overall finish.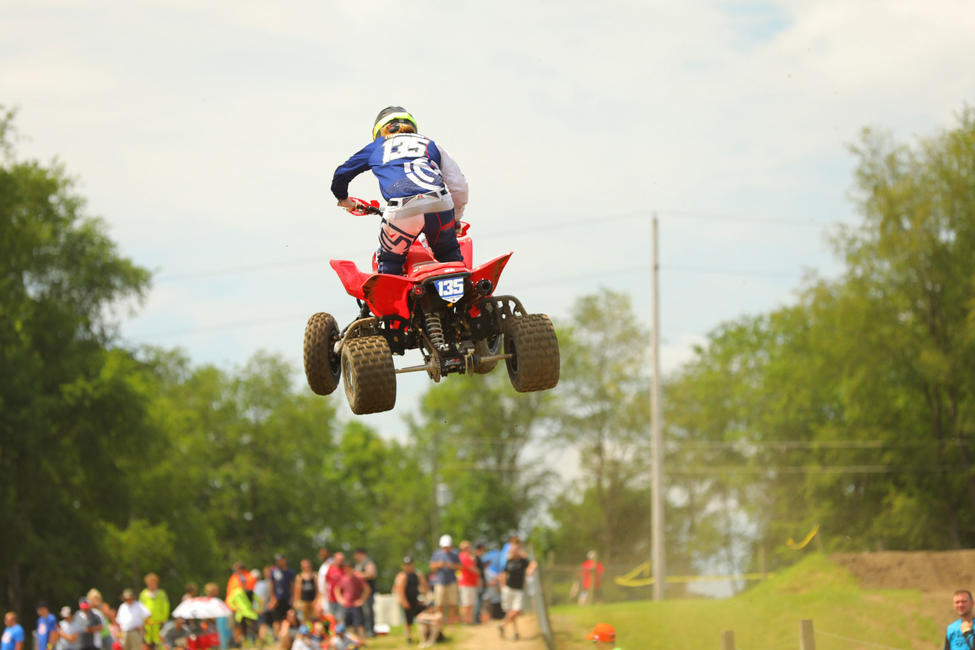 "I was in a tough position in the second moto, because I knew I was faster than the guys in front of me," said Mickelson. "But I'm getting more consistent which is what I need. The track was fun and I enjoyed it."
Grayson Eller finished fourth in 450 A and continued to lead the points. He finished sixth in the first moto and second in the second event. He went 5-8 for a seventh-place finish in Open Pro Sport.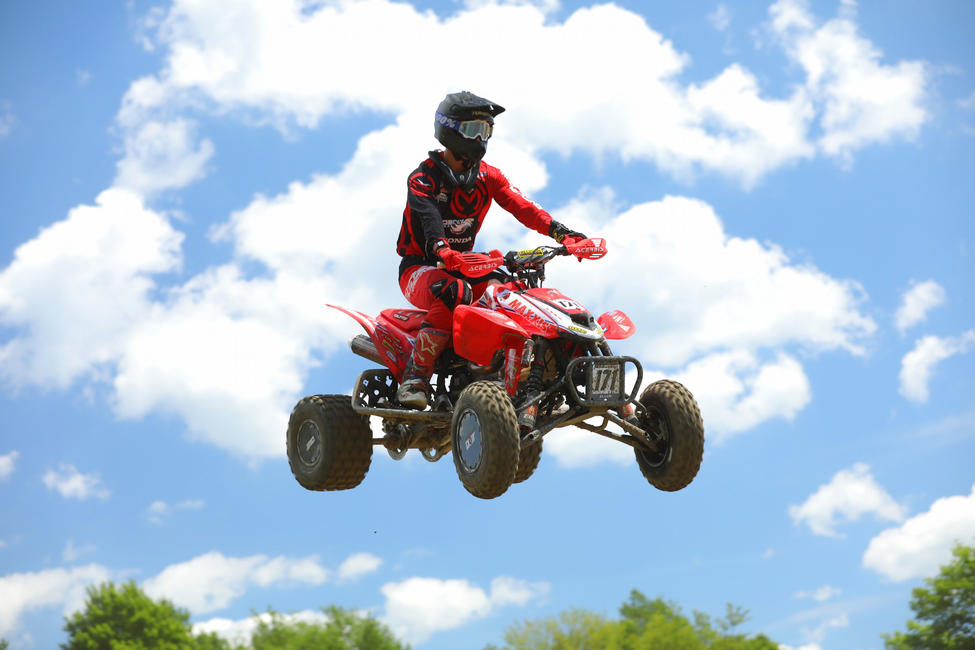 "I had two good motos, but also two bad ones so I guess we couldn't put two and two together," said Eller. "I'll train really hard and focus for the next three weeks so I can win the last two rounds and get that 450 A championship."
In Pro-Am, Noah Mickelson finished second in both motos to score a runner-up overall finish. After getting bumped at the start of the first moto, he rode from sixth to finish second. In the second moto, a crash in front of him placed him dead last on the first lap. He put on an amazing charge to finish second, just two seconds behind the leader.
"I struggled with holeshots this weekend," said Noah Mickelson. "I got bumped in the first moto and had to make my way up from sixth. In the second moto there was a massive wreck in front of me, so I came out dead last and had to make my way through the pack again. With three laps to go, I got into second and started catching first. I'm pretty pumped about it."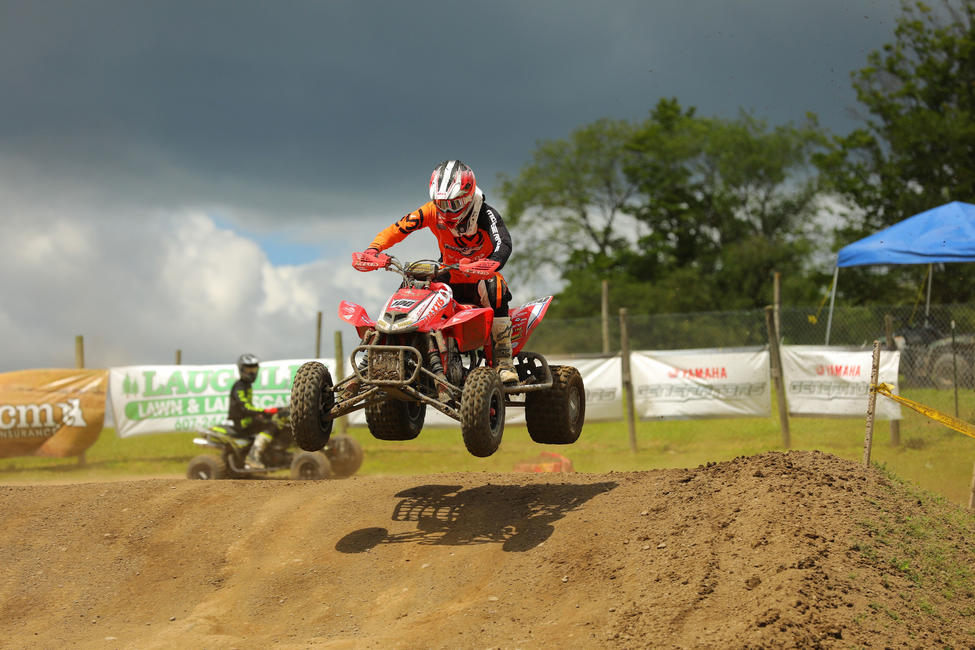 The Phoenix Racing Honda team next heads to the GNCC series with its final round before the summer break: The High Voltage GNCC at Lilly Family Farm south of Pittsburgh on the West Virginia border. That race is scheduled for July 6-7. The next ATV Motocross race is scheduled for July 20-21 at RedBud MX in Buchanan, MI.