Salisbury, NC (4/30/2019) – The Phoenix Racing Honda team overcame cold and rainy weather during round three of the AMA ATV Motocross National Championship at Ironman MX in Crawfordsville, IN. Grayson Eller led the squad with a runner-up finish that allowed him to pad his points lead in 450 A.

Significant track changes combined with the miserable weather challenged the team, but Eller continued his run of consistent finishes in 450 A. After finishing sixth in Open Pro Sport, Eller used mud racing experience he earned in the GNCC series to run 6-1 in the 450 A motos.
"We decided to keep on the big tires in the second 450 A moto and that was a good idea," said Eller. "I almost got the holeshot, and I was second at the start of the second moto. I ran behind him for a lap before taking the lead. The big tires helped in the loose stuff."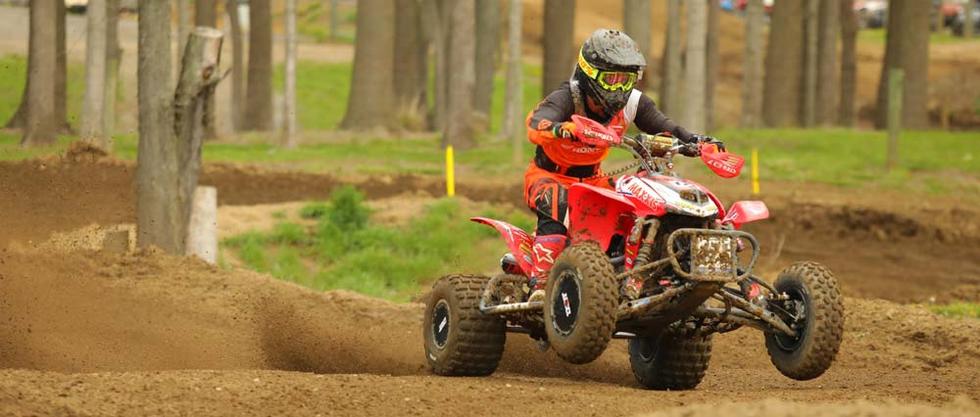 Bike preparation is always key when the track gets rough and muddy. Eller relied on the excellent horsepower on his Honda combined with Maxxis tires and Elka suspension.
"My Honda had so much power that it was hard to keep those front Maxxis tires on the ground," exclaimed Eller. "With it being so muddy, the Elka suspension made a huge difference for me. My bike was handling significantly better than anyone else's."
Pro rider Joel Hetrick had a tough weekend. Bad luck struck early in a crash during practice on Wednesday that resulted in a broken toe. That run of luck continued in both motos and he finished 14th overall. Hetrick is now fourth the National Championship, but still well in the hunt for the title. Though disappointed, he's ready to catch back up.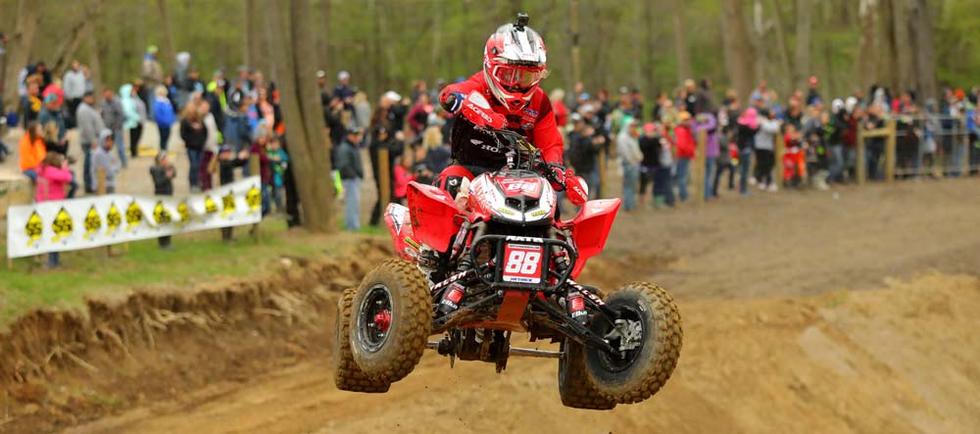 "I knew going into it that it would be a hard weekend after that crash," said Hetrick. "On the bright side, it's early in the year and I'm excellent at catching up. Onto round four! It ain't over 'til it's over and that's something I know first-hand."
Pro rookie Haedyn Mickelson put in another excellent charge to score his second consecutive top-ten finish. He overcame brake issues in the first moto to finish 10th, In the second moto rain hampered his efforts, but he finished eighth for a ninth-place overall.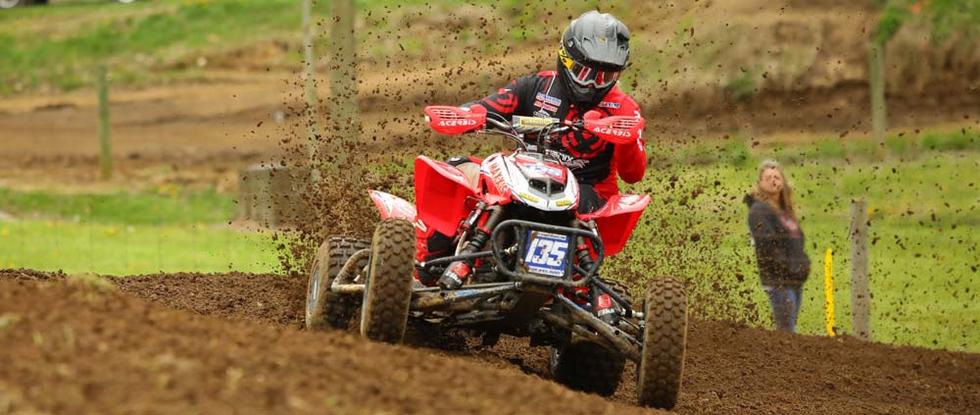 "It wasn't where we wanted to be, but I was running a good pace and I was catching some guys in front of me so that was exciting," said Mickelson. "I definitely could have done better, but we'll take it with the mud race because we finished."
Noah Mickelson finished seventh in Pro-Am on the merit of a 9-5 in the motos. He now sits fourth in points.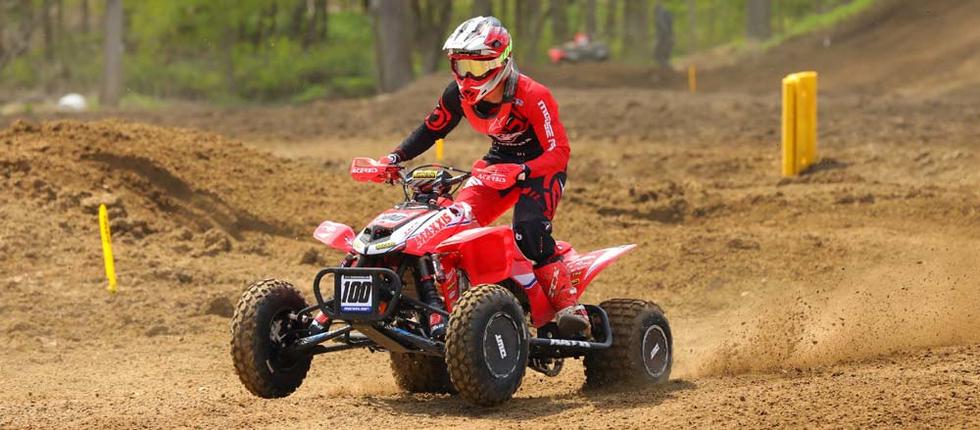 "The first moto was a mud race," said Noah Mickelson. "I had trouble at the start and about halfway through I had a mechanical issue and just tried to finish. In the second moto I got a great start and just held my ground. It wasn't my best weekend, but I'm not disappointed. We held our own."
The Phoenix Racing Honda team will be back in action when the AMA ATV Motocross National Championship heads to South of the Border MX in Hamer, SC May 11-12.
Courtesy Phoenix Racing