Team HRC will host riders from Slovenia, the Netherlands and two riders from Japan at the prestigious end-of-season Motocross of Nations event, held at the Assen racetrack in the north of the Netherlands.
More famously known as a road-racing circuit, the organisers have brought in 26,000m³ of sand in order to turn their facility into a motocross track that is worthy of hosting the biggest race of the year, as 34 countries look set to compete for the Chamberlain Trophy.
One of the favourites is Team Netherlands, who will have home crowd advantage and featuring prominently will be Team HRC rider Calvin Vlaanderen in the MX2 class. The Honda CRF250RW rider finished the regular season off strongly with a podium in the last round at China, as well as three other podiums since returning from injury, which secured his slot in the team and gives him a chance to set history as the Dutch look to win their first ever MXON.
Team Captain for Slovenia is 2019 MXGP World Champion Tim Gajser, who will looking to lead his country into the A-Final, where he can then set about battling with the best riders from all around the globe in this unique race format. In 2017, Gajser led Slovenia to their second best finish with 12th overall after going two-five in his two motos, and he'll be hoping to he can repeat those results in the deep sand of Assen, which should hold no fear after he took the overall at the Lommel GP earlier in the year.
Joining the two regular Team HRC members are two members of Team Japan, Akira Narita and Toshiki Tomita, who are riding Honda CRF450RW's in the MXGP and Open classes respectively. Despite just missing out on the A-Final last year, they are hoping to qualify this time around and will be in the perfect environment to do so, underneath the Team HRC awning.
Although the weather forecast isn't great for the weekend, the Assen facility has managed with large quantities of rain before and with it being a world class venue, they will be able to cope with whatever Mother Nature throws at them during these next few days.
Tim Gajser and the MXGP class get on track first on Saturday 28th September at 10:00 local time (GMT +1) with a 40 minute free practice. This is then followed by the MX2 and Open classes who also have 40 minutes each. The qualifying heats for the MXGP, MX2 and Open classes (with gate picks decided by ballot) then start at 14:30, 15:30 and 16:30 respectively.
On Sunday, there are two warm-up groups, made up of the nations who qualified for the A-Final at 10:00 and 10:20 before the B-Final starts at 11:00, with the winning nation from that race progressing into the A-Final. Race One (MXGP + MX2 riders) has its gate drop at 13:10, with Race Two (MX2 + Open) at 14:40 and then Race Three (MXGP + Open) at 16:08. After one result is discarded, the scores of the three riders' results is then added together with the winning the nation being the one with the lowest cumulative total.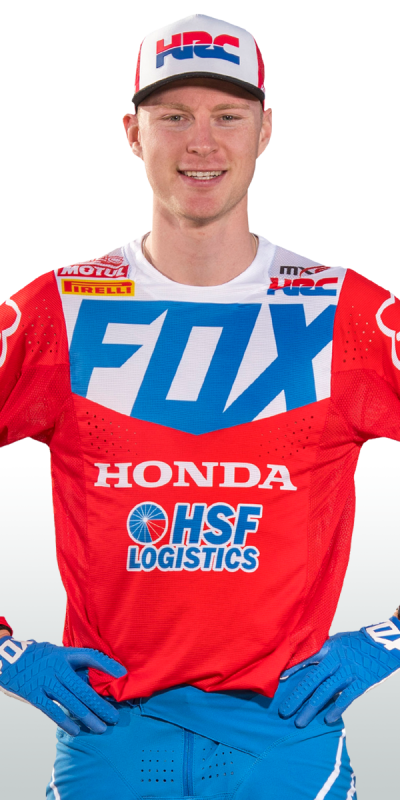 Calvin Vlaanderen 10
I am extremely excited for this years' Motocross of Nations. It is a massive honour to get picked for the Netherlands at this race, and even bigger because the event is in Assen, where there will be huge home support. With myself, Jeffrey and Glenn we have a really good chance at winning the event but we know that comes with big pressure, so now that is probably the biggest thing. However I think I have shown this year that I can cope with that, and that I am a good sand rider and that I can keep pushing until the very end, and that will be my main target. It won't be easy racing against 450s but I am confident with my Honda CRF250RW and I think we'll have a good setup for this race. Also a big thanks to all the fans who have shown their support after it was announced I was in the team, it makes me extremely proud to have you cheering me on.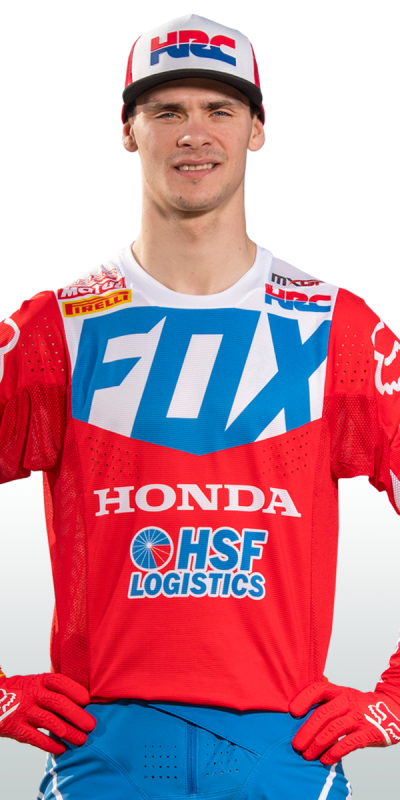 Tim Gajser 243
I always look forward to the Motocross of Nations because it is always a crazy event. It is a team event and not individual so that makes it different, but there is still a lot of pressure. I know I have to get a good result on Saturday to help us qualify for the A-Final and that is my target for now, but I think if we qualify we could have a good weekend because we have a good team and we will have a lot of support from all the great Slovenian fans who will come here.
Gallery