Wienen, Brown and Rastrelli Aiming to Take Number One Spot
MORGANTOWN, W.Va. (May 23, 2019) – This weekend, May 25, the 2019 ATV Motocross National Championship (ATVMX), an AMA National Championship, heads to Muddy Creek Raceway in Blountville, Tennessee for the fifth round of AMA Pro Racing and fourth round of amateur racing to take place. Phoenix Racing Honda/Maxxis Tires/Elka Suspensions' Joel Hetrick is looking ahead and aiming to keep his momentum from the previous round rolling. Hetrick remains fourth in the points standings, but currently sits 23 points down from the number one spot.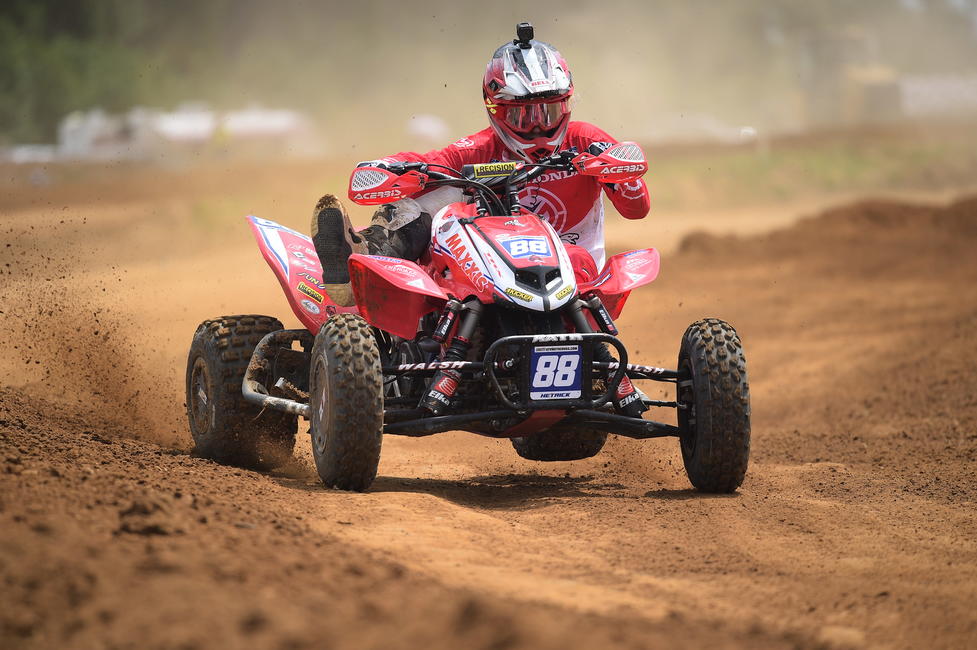 Wienen Motorsports/Yamaha/Maxxis' Chad Wienen came through second overall at the previous round in South Carolina. Wienen contested for the win, but would finish second in both motos. However, Wienen remains first in the points standings as the AMA Pro class heads into its fifth round of the season. This weekend Wienen will be aiming to put his Yamaha ATV back in the center of the box, and earn valuable points towards his National Championship lead.
After finishing 3-3 at the previous round Tbrown84 Training/CST Tires' Thomas Brown is looking to make his way up to the front once again. Brown previously earned the overall win at round two, and has since finished inside the top three overall. But, this weekend Brown is aiming to get his second overall win of the season this Saturday in Tennessee.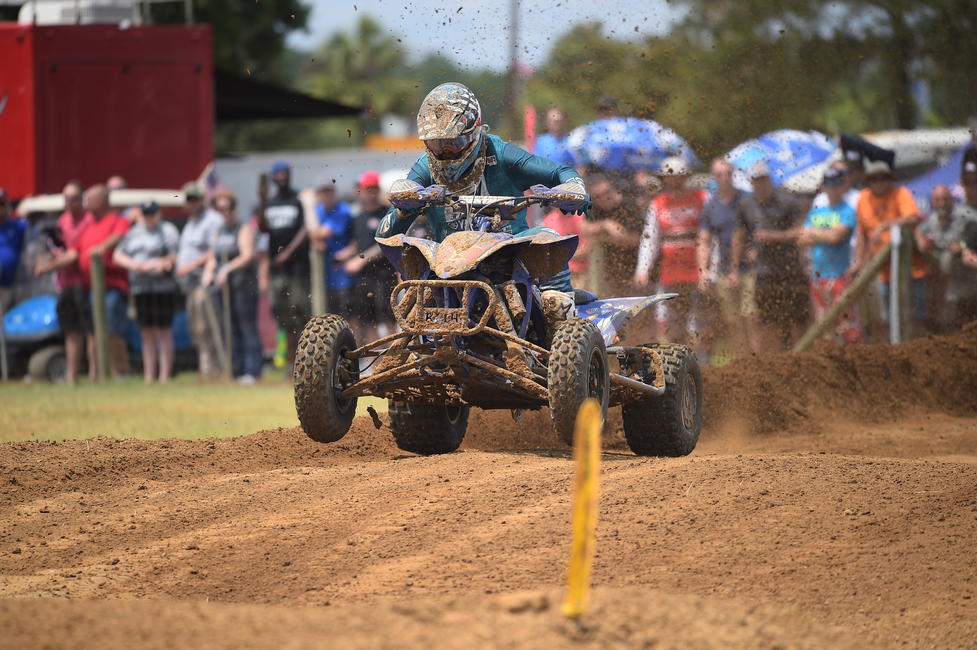 Jeff Rastrelli Land Grading/Baldwin's Jeffrey Rastrelli has finished second and fourth at two rounds each this season, putting him third in the points standings as the series heads into round five. Rastrelli has been a consistent competitor thus far in the season, but is still looking to have his breakthrough race and earn the overall win.
Another rider looking to have their breakthrough race this weekend is GennUSA Racing/CST Tires/Corrosion Specialties' Nicholas Gennusa. Currently sitting fifth in the points championship, Gennusa has finished inside the top five overall at each round except Texas. As the group heads to Muddy Creek Raceway, he is hoping to improve his standings by earning his first overall podium finish.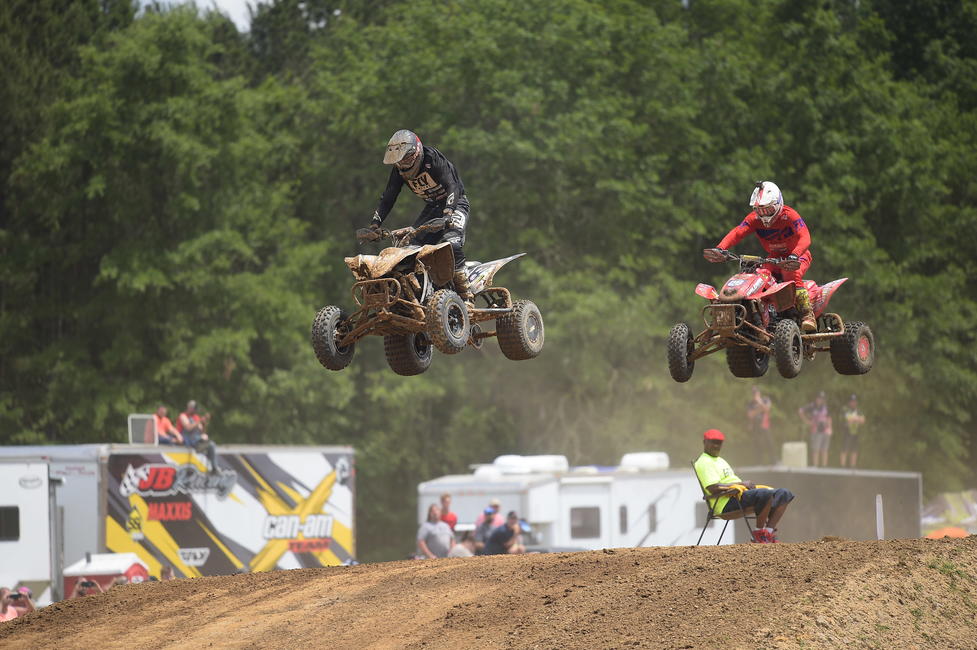 Coming through sixth and seventh overall at the previous round were Corrosion Specialties/Londerville Steel/Maxxis Tires' Brandon Hoag and Nine6Nine/Barker's Exhaust/Walsh Race Craft's Alan Myers. Both Hoag and Myers are rookies in the AMA Pro division this season, but have been having a consistent run so far. Both currently sit sixth and seventh in the points standings as well. This weekend they will be looking to progress even more and keep learning during their first season in the pro ranks.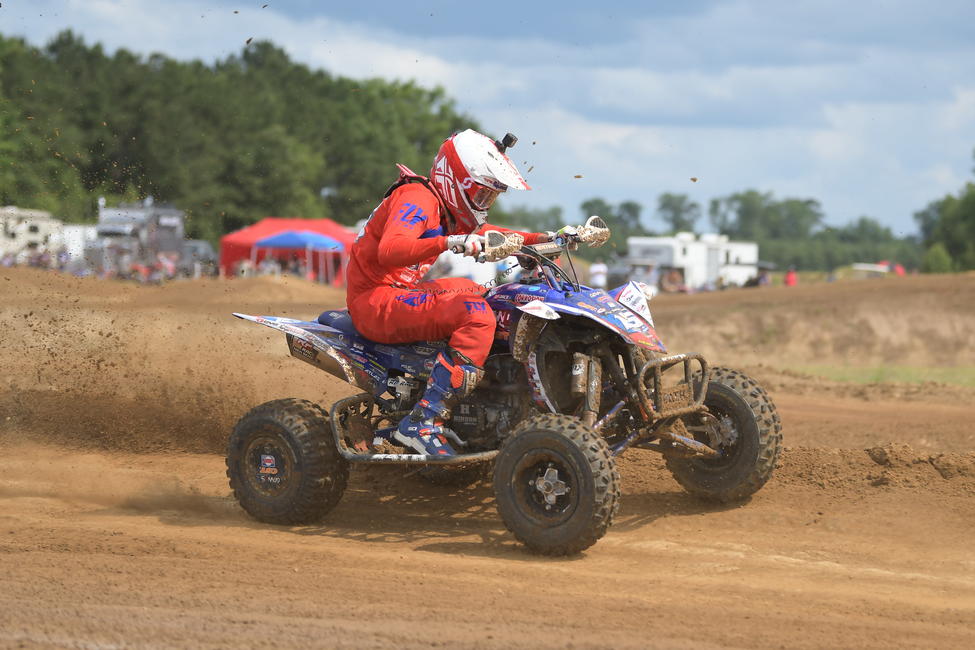 Rounding out the top 10 overall at South of the Border were Ford Brothers Racing/Fly/Maxxis/Impact Solutions' Cody Ford and Koster Racing/Quadified Racing Engines/Walsh Race Craft's Wes Lewis and Phoenix Racing Honda's Haedyn Mickelson. Ford, who is also a rookie this season, earned his second 8th place finish of the season and is aiming to break into the top five this weekend. Lewis and Mickelson are looking to redeem themselves this weekend and battle further towards the front.
For more information on the 2019 ATV Motocross National Championship, visit the series official website at www.atvmotocross.com or call (304) 284-0101. Join the conversation on the series social media channels, along with receiving the most up-to-date news and exclusive content.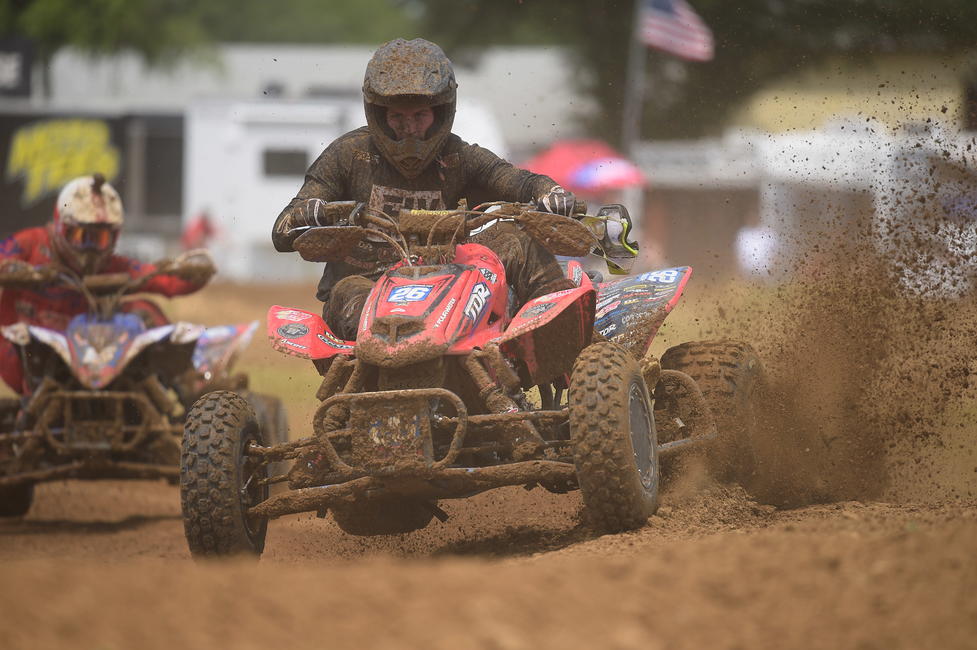 Previous Round Results and Points Standings
South of the Border ATVMX National
Hamer, South Carolina
Round 4 of 10
Saturday, May 11
2019 AMA Pro Class Event Results:
Joel Hetrick (1-1)
Chad Wienen (2-2)
Thomas Brown (3-3)
Jeffrey Rastrelli (4-4)
Nicholas Gennusa (5-5)
Brandon Hoag (8-6)
Alan Myers (6-8)
Cody Ford (10-7)
Wes Lewis (9-10)
Haedyn Mickelson (11-9)
Overall National Championship Standings:
Chad Wienen (156)
Thomas Brown (142)
Jeffrey Rastrelli (136)
Joel Hetrick (133)
Nicholas Gennusa (103)
Brandon Hoag (96)
Alan Myers (93)
Westley Wolfe (92)
Haedyn Mickelson (82)
Samuel Rowe (81)
SSi Decals Holeshot Award Standings:
Joel Hetrick (5)
Dylan Tremellen (4)
Thomas Brown (1)
DirtNation.com Top Qualifier Award Standings:
Joel Hetrick (3)
Chad Wienen (1)
About the ATV Motocross National Championship:
The ATV Motocross National Championship, an AMA National Championship, is the nation's premier amateur and professional ATV motocross series, hosted at top motocross facilities nationwide. The 10-round AMA Pro and 8-round amateur series features the Nation's best racers, teams and sponsors, and is America's largest and longest-running ATV national motocross program. Since 1985, the series continues to expand and produce top talent from the amateur ranks, while premiering the professional class. For more information, please visit www.atvmotocross.com.
About the American Motorcyclist Association:
Founded in 1924, the AMA is a not-for-profit member-based association whose mission is to promote the motorcycle lifestyle and protect the future of motorcycling. As the world's largest motorcycling rights and event sanctioning organization, the AMA advocates for riders' interests at all levels of government and sanctions thousands of competition and recreational events every year. The AMA also provides money-saving discounts on products and services for its members. Through the AMA Motorcycle Hall of Fame in Pickerington, Ohio, the AMA honors the heroes and heritage of motorcycling. For more information, visit www.americanmotorcyclist.com. Not a member? Join the AMA today: www.americanmotorcyclist.com/membership/join.  
Courtesy ATV Motocross