After five months of waiting, the 2020 motocross world championships finally resume in Kegums, Latvia on August 9th where Team HRC riders Tim Gajser and Mitch Evans will be hoping to once again show the power of the Honda CRF450RW.
With two race wins and two more podium finishes between the pair in the only two rounds of the season so far, confidence is high within the team that when the gate drops this Sunday, both will be ready to compete at the very highest level in motocross.
First up is the triple-header at the sandy track of Kegums, with the new one-day format meaning that the MXGP riders will be racing on Sunday 9th, Wednesday 12th and Sunday 16th August. It is a different experience for most of the riders to have races so close together but Gajser has been working hard in this break to prepare himself and Evans' shoulder injury is fine after a warm-up event in France last weekend.
Sitting second in points, but with a lot of races still to come, Gajser knows that consistency as well as speed is crucial if he is to win back-to-back MXGP world titles. And like last year, he is making sure that enjoyment is the first element to this process, with there being little doubt that the Slovenian can't wait for the first gate drop at a track that he won last year's Latvian GP.
A third place in the first moto of the season at Matterley Basin, England was a great opening result for Evans in his first ever MXGP race on the Honda CRF450RW and he'll be hoping to reach those levels again in Kegums, after a break that meant he was able to recover properly from the injury he sustained in round two at Valkenswaard. The Australian finished second in a French event last weekend and will head to Latvia buoyed with the knowledge that he's back to race pace in what is his rookie 450 campaign.
So while it will most definitely be a different experience with the one-day format, and the three races in seven days, both riders are very happy to be returning to action with the rest of Team HRC ready to support them when the 2020 motocross world championship gets underway again.Share to FacebookShare to TwitterShare to PinterestShare to LinkedInShare to More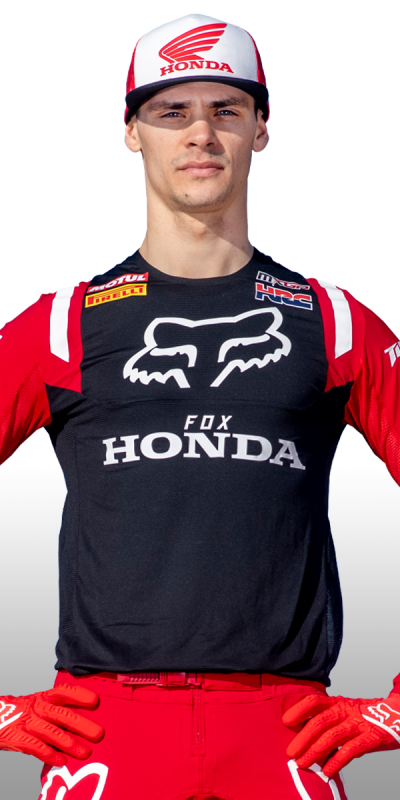 Tim Gajser 243
It's been a difficult year, with everything that's happened these past few months so I'm super excited to get back to racing the world championships again. In the past five months, I've just been training hard, trying to stay in shape and maybe even improve myself in preparation for this time, but it certainly wasn't easy. Now I'm ready to start the season again, as I get to Latvia pretty early to make sure everything is ready and make sure the bike is as good as it was before the break, when I won those motos.

The calendar is probably the best they could do. I think it is good to do multiple races at the same track, to avoid moving around too much, with all the countries having different rules and different quarantines so that is a good idea. I think it will be interesting and different to have a one-day format, but it will be the same for everyone, so you have to be able to adapt and make sure everything is running smoothly, and quickly. I know my team is capable of making this happen though so I am confident.

Really though, I'm just super excited and happy that we are back and I will make sure to give my best and enjoy as much as I can.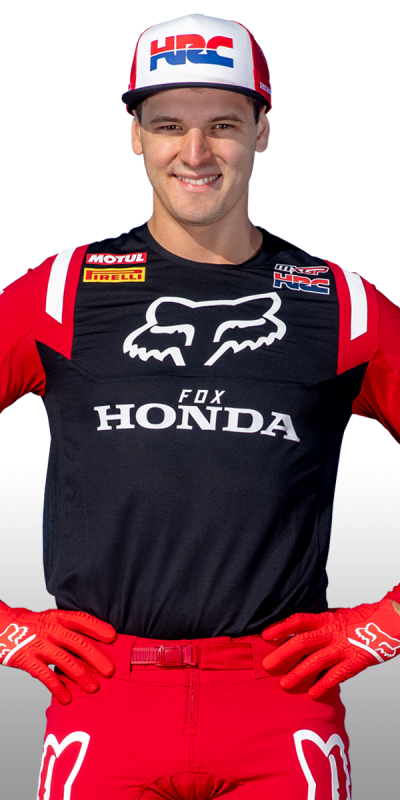 Mitch Evans 43
It's great being back in Europe, and getting back into the swing of things in training, and back on my factory HRC bike. I've been in south-west France and it is a beautiful area, so I've enjoyed my two weeks here, especially being able to do a race at the weekend. It was good to get in a gate drop before we head to Latvia this week. It didn't start off too well in the first moto but the second went well and that's why we did the event to try and get comfortable racing again, and blow the cobwebs out. My shoulder was feeling good, with no problems and I didn't have any pain so I'm very happy with it.

Now I'm looking forward to getting back to MXGP this weekend as it's been a long time off and I'm sure everyone's as excited as I am to be back with the team and going back racing.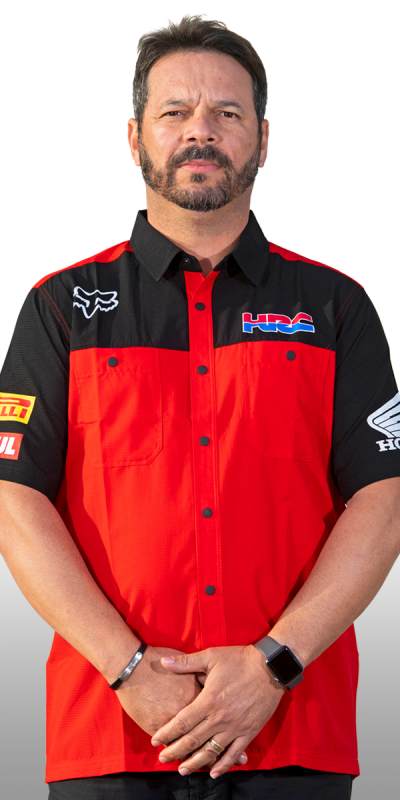 Marcus Pereira de Freitas
HRC General Manager – MXGP
This has been one of the most difficult periods for everyone involved in Team HRC and motocross. We usually have breaks over the winter, but to have such a long break when people are used to being at races was very difficult, especially with all the rules about contact and travelling. Thankfully we kept focused and made sure that we would be ready for when the season starts again and now that moment is almost upon us.

The rest of the season will be tough, with so many races so close to each other, and starting in Latvia with three race days in a week isn't easy but we have a very professional team and we are prepared and ready to continue the job that we started back at the end of February and concentrate on trying to retain the MXGP world championship title.