The 2019 MX Nationals have begun in some of the worst conditions the championship has ever seen, however, for Jesse Dobson, the year has started off strongly, with a third in qualifying and fifth place finish for the weekend, after racing was reduced to just one six-lap moto for the premier MX1 (450cc) class.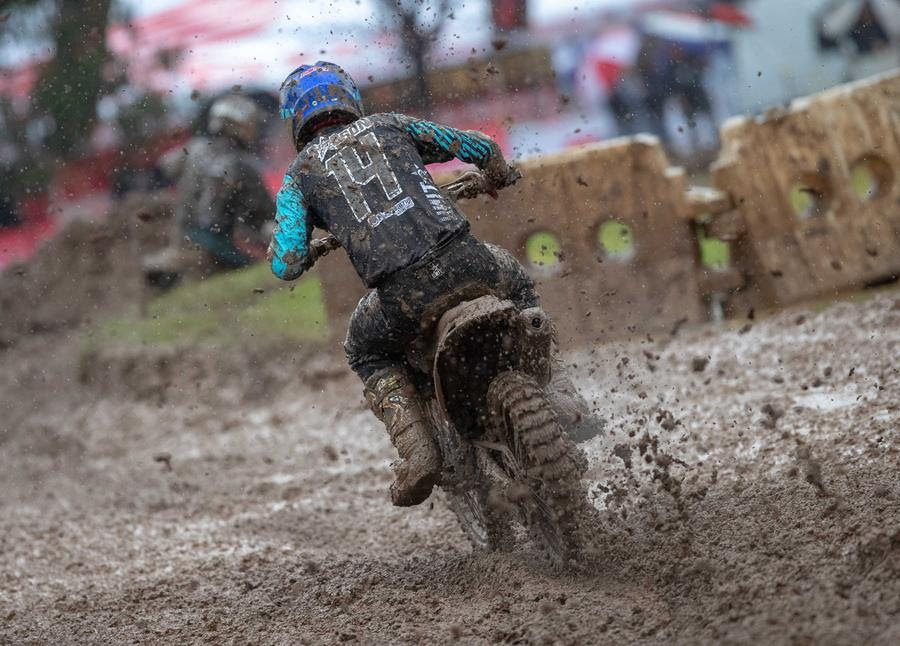 Jesse Dobson: "The track was about as close to unrideable as I've ever seen"
Qualified 3rd
Overall: 5th
​MX1 Championship: 5th
The Appin circuit, south-west of Sydney, was drenched in torrential rain throughout the race weekend, with event organisers and track team unable to do anything to improve track conditions. Together with rider and team input, Williams Event Management (WEM) made the decision to run a single race in each class and reduce the length of the moto's to 6 laps.
Jesse Dobson: "I've never had to race in conditions like that before! The track was about as close to unrideable as I've ever seen, so the decision to reduce racing to just one moto was the right one for sure. We've all worked really hard in the off-season, and travelled from around the country to be here, so I'm glad we were able to race but it's a tough round to see who'll be the real contenders this season. I'm confident that although my program only came together in the last few weeks that I'm on-track to battle at the front. I really want to take the chance to thank all those brands and companies that have supported me throughout the years, even when contracts prevented me from being able to give back to them such as Kwala Racing, Tattoo Racing, MPE Husqvarna, SkullCandy and Dunlop, and of course all those have come together more recently like FIST, Unit, Jamsie Constructions, Bell and Unifilter. Also, a huge thank you to my mechanic Aiden (Porth) for all his hard work and effort behind the scenes and at the track."
Jesse now heads back to his Sunshine Coast base to continue working on his program and looking for further support before heading into the second round of the championship to be held in Wonthaggi, Victoria on March 31.
@JesseDobson414
IMAGE CREDIT: Foremost Media