The THOR MX1 class saw a dominating performance and massive momentum swing in favour of CDR Yamaha Monster Energy's Luke Clout. Clout took out the class qualifying top spot, pole position in the AMX Superstores top 10 shootout and race wins in both the opening moto and part 1 of the THOR MX1 back to back moto's. Clout secured the overall win for the round and becomes the new Red Plate holder and Championship leader in THOR MX1.

In Moto 1 Luke Clout would take the 100% Goggles MX1 Holeshot and begin to break away from the field on his CDR Yamaha Monster Energy Yz450f. BBR Motorsports mounted Yamaha privateer Matt Moss would run in 2nd position early with Honda Racing Australia's Kirk Gibbs in 3rd. As Moss dropped back, Gibbs would move to 2nd with Gas Gas Australa's Arron Tanti in 3rd, as the freight train battle of Husqvarna Racing Team's Todd Waters, KTM Racing's Regan Duffy, CDR Yamaha Monster Energy's Hayden Mellross and Honda Racing's Brett Metcalfe raged throughout the middle part of the moto.

At the chequered flag, Tanti would be shuffled further back, as Luke Clout took the win from Kirk Gibbs in 2nd and Todd Waters in 3rd.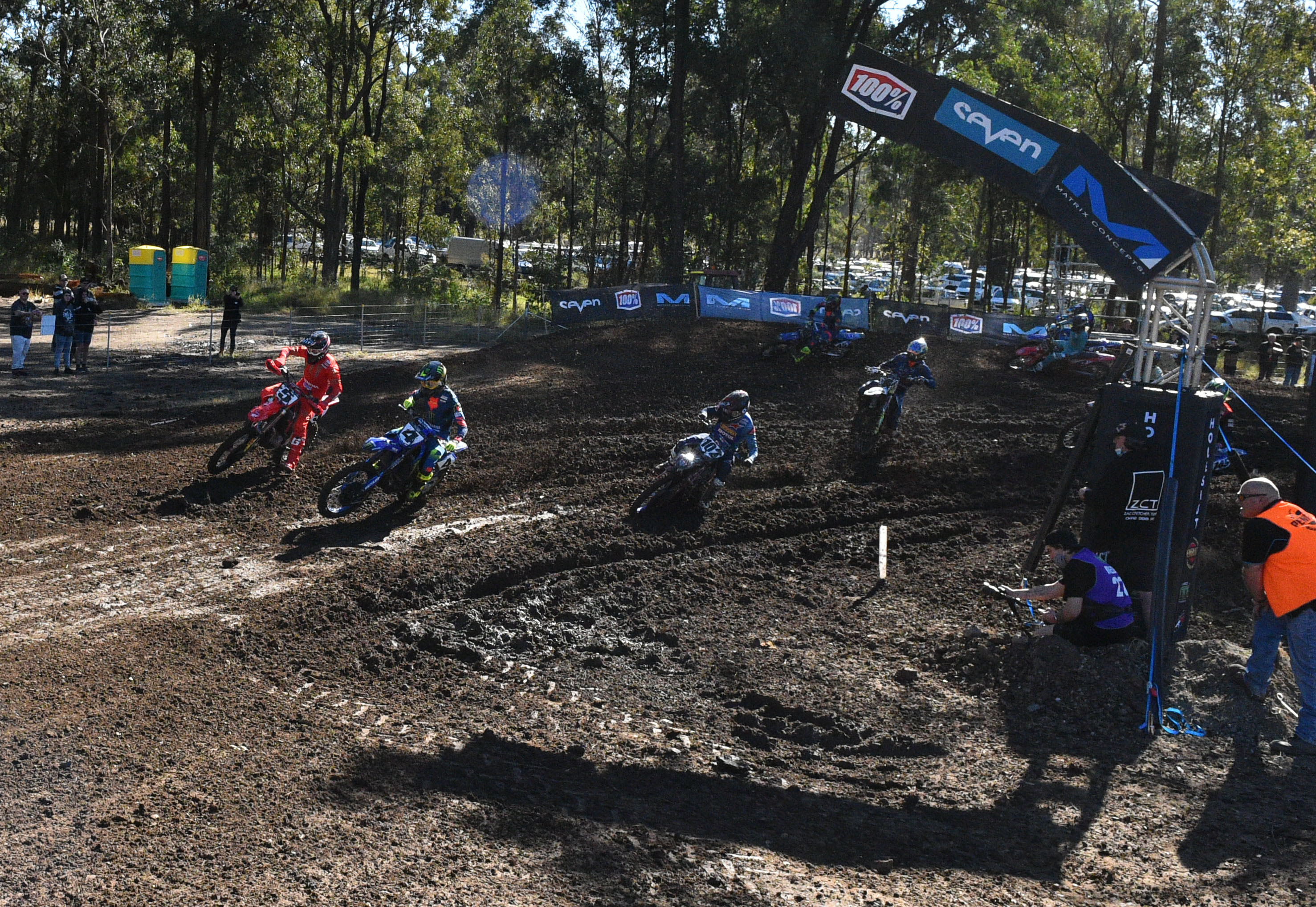 The second moto's of the day for THOR MX1 saw the return of the back to back moto format, with short and sharp races challenging the riders, teams and machinery to the limits on the hard, rough and technical Maitland circuit. Luke Clout would maintain a manageable margin over the rest of the field to win part 1 of back to back format, with Arron Tanti in 2nd, Kirk Gibbs 3rd and Regan Duffy 4th despite a mid race crash. Todd Waters would round out the top 5.

In part 2 of the back to back's Kirk Gibbs would secure the holeshot and track position early, as he and Luke Clout battled strategically for the lead ahead of Tanti in 3rd. At the chequered flag Kirk Gibbs took the win, just ahead of Clout in 2nd, Tanti 3rd, Maximus Purvis in 4th on the WBR Bulk Nutrients Yamaha and Hayden Mellross in 5th.

The THOR MX1 Overall podium. Luke Clout 1st, Kirk Gibbs 2nd and Todd Waters in 3rd.
To stay up to date with the latest Penrite ProMX Championship, presented by AMX Superstores news, visit the ProMX website, ProMX Facebook, ProMX Instagram, and join the ProMX Championship subscriber mailing list by clicking the link HERE and entering your details.