GNCC Racing Returns From Summer Break with Inaugural Black Sky GNCC
Chris Borich Seeks His Second Win of the Season in New York
MORGANTOWN, W.Va. (September 11, 2018) – The 2018 AMSOIL Grand National Cross Country (GNCC) Series, an AMA National Championship, returns to racing after its three-month hiatus this Saturday, September 15, for one of its newest events on the circuit in Harpursville, New York. The inaugural Parts Unlimited Black Sky GNCC is looking to become a favorite for riders and fans alike. With a mix of fast, flowing trails, tight and technical sections, this course will ultimately consist of a little something for all riders.
One rider looking to capitalize this weekend is Maxxis/Fly Racing/Ye Olde Cycle Barn's Chris Borich. Before break Borich earned his first win of the season at the AMSOIL Snowshoe GNCC, and now he is hoping to keep that momentum from before break rolling into Saturday. Borich currently sits fourth in the National Championship standings, just three points behind Bneal Motorsports/CST Tires/Houser Racing's Brycen Neal.
However, WFR/GBC/Fly Racing/Yamaha's Walker Fowler will be on the hunt to earn his sixth win of the season as the series picks back up. Fowler leads the way in the National Championship standings, and after finishing third at round nine he will be looking to find his way back to the center of the podium this weekend. The past four years, Fowler has come back from break and earned the win in New York, even with this year being hosted at an all-new venue for GNCC he will be looking to keep that round 10 winning streak alive.
JMR/ATVriders.com/Maxxis' Jarrod McClure has been one to keep an eye on this season as he currently sits second in the points standings. McClure earned his first win this season in Indiana at the X-Factor GNCC, and more recently finished second at Snowshoe. McClure sits 34-points behind Fowler, and you can bet he will be looking to earn his second win of the season and close that gap.
Neal, who previously earned his first win earlier in the season, heads into the tenth round third in points and is now hoping to utilize his past performance and practice during the three-month break to battle for another win. AmPro Yamaha/Gear Alloy/GBC's Cole Richardson did not have a good race at Snowshoe, only completing two of the six laps. Richardson has managed to hold onto the fifth place position in points, but he will be looking to finish at the front of the pack this coming Saturday.
McGill Mafia/CST Tires/Moose Racing's Adam McGill was another racer looking for a better race at round nine. McGill found himself in the lead at Snowshoe, but after completing four laps a mechanical issue ultimately ended his day. McGill has been busy during the GNCC break, racing the Vegas to Reno race, and is more than ready to battle for his second win of the season.
Two New York natives are ready to race in front of their hometown family and friends this Saturday. M.R. Unlimited/GBC Tires/RJR's Devon Feehan and Spider Graphix/GBC Motorsports/Moose Racing's Marty Christofferson currently sit seventh and eighth in the National Championship standings, and both hail from towns 20 minutes from Harpursville.
In the XC2 Pro-Am class, Maxxis/Ithaca Recreation Sports/Fly Racing's Hunter Harts lead the way. Hart has earned seven class win, and he is currently on a six win streak. As the race heads to his home state of New York once again, Hart will be looking to earn his eighth win of the season. One rider looking to end his success is Demaree Motorsports/LSR/Fly Racing's Austin Abney, who earned the round one class win, and currently sits second in points.
Coastal Racing/Waynesburg Yamaha/LanMills XC is also looking to battle at the front as he sits third in points. Pierce Performance/Maxxis/Waynesburg Yamaha's John Glauda Jr. has had a handful of podiums this season, and even earned the win at round three in the XC2 Pro-Am class. Glauda Jr. is looking to once again land in the center of the podium and earn some valuable points as he currently sits fourth.
This event will also play host to GNCC's Fantic eMTB race on Friday September 14 at 6 p.m. Fantic eMTB Racing will feature 7 classes, with no pre-qualifying: Pro, Schoolboy (12-18), Junior (19-29), Vet (30-39), Senior (40-49), Masters (50+) and Women. Class 1 Pedal Assist Bicycles with a motor powered speed of 20 mph and motor wattage of <=750 watts eligible only. Bicycle helmet and eye protection are required.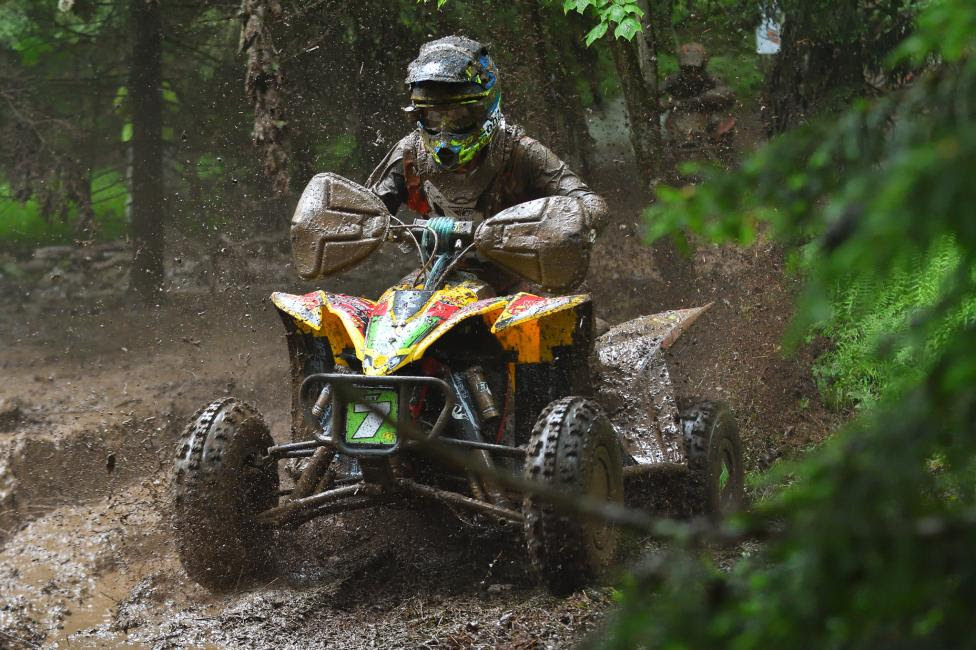 Four-wheeled ATVs will compete throughout the day on Saturday, September 15. Youth ATV racing begins at 8 a.m., followed by amateurs, 4×4 Pro and Women at 10 a.m., and the top amateurs and pros race at 1 p.m. Following Saturday's afternoon race will be 50cc Micro racing taking place at 4:30 p.m.
Local racers expected to compete next Saturday on ATVs will be: Devon Feehan (XC1 Pro), Mason Harrington (50 Jr 4-6), Marty Christofferson (XC1 Pro), Greg Covert (XC1 Pro), Steven Covert (XC2 Pro-Am), Boedy Lamoreaux (College A 16-21),  Zachary Dean (XC2 Pro-Am), Dylan Hagerman (College B 16-21), Morgan Downing (Women), Madison Harrington (Girls 8-15), Greg Fruchtel (Masters 50+), Myrakle Ray (Micro XC1 7-9), Hunter Hart (XC2 Pro-Am), Coedy Lamoreaux (College A 16-21), David Nappo (Vet B 30+), Mickey Nickels (College A 16-21), Katelyn Osburn (WXC), Ivo Paljevic (35+ C), Kara Short (WXC), Tim Stuber (Masters 50+), and Brooke Williams (70 CVT & Micro XC1).
All local riders are invited and encouraged to compete in the event, as GNCC Racing offers classes for riders of all skill and experience levels. The amateur race entry fee is $50, and riders can sign up at the track or pre-enter. To learn more about GNCC Racing, refer to the GNCC 101 webpage.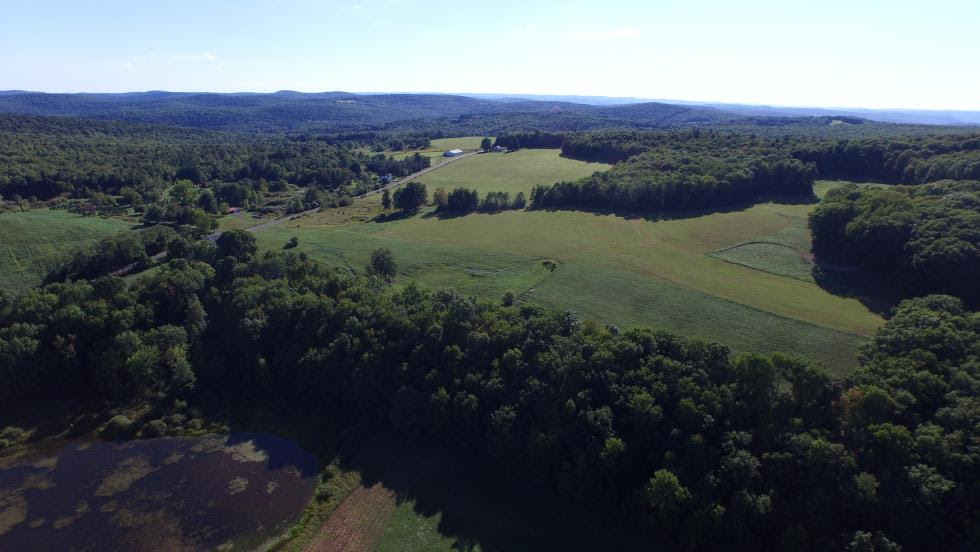 Spectator passes run $20 for adults and $10 for children (6-11), and kids five and under are free for the full weekend (Friday through Sunday), with pro pit access and pro autographs at no additional charge.
The 1 p.m. pro races will be broadcast LIVE on the Internet via RacerTV on www.racertv.com both days. A highlight show featuring the event will air on NBC Sports Network on Saturday, November 10 at 3:00 p.m.
For more information on the GNCC series, visit the official website at www.gnccracing.com or call (304) 284-0084. Join the conversation on the series social media channels, along with receiving the most up-to-date news and exclusive content.
Previous Round Results and Points Standings
AMSOIL Snowshoe
Snowshoe, West Virginia
Round 9 of 13
Saturday, June 23
XC1 Pro Event Results:
Chris Borich (SUZ)
Jarrod McClure (HON)
Walker Fowler (YAM)
Brycen Neal (YAM)
Marty Christofferson (HON)
Josh Merritt (YAM)
Greg Covert (YAM)
Devon Feehan (HON)
Kevin Yoho (YAM)
Cody Collier (YAM)
*Overall National Championship Standings:
Walker Fowler (226)
Jarrod McClure (192)
Brycen Neal (188)
Chris Borich (185)
Cole Richardson (119)
Adam McGill (117)
Devon Feehan (104)
Marty Christofferson (102)
Westley Wolfe (89)
Hunter Hart (88)
*Indicates that the Overall National Championship Standings will determine the 2018 National Champion.
XC2 Pro-Am Event Results:
Hunter Hart (YAM)
John Glauda Jr. (YAM)
Austin Abney (HON)
Steven Covert (YAM)
Ben Kowalewski (HON)
Drew Landers (YAM)
Brown (YAM)
Brody Livengood (YAM)
Devin Masters (SUZ)
Cameron Bruce (YAM)
XC2 Pro-Am Series Standings:
Hunter Hart (226)
Austin Abney (177)
Drew Landers (152)
Ben Kowalewski (141)
John Glauda Jr. (138)
Matthew Lindle (117)
Tanner Walker (107)
Brody Livengood (105)
Steven Covert (102)
Kenny Shick (89)
About GNCC Racing
The AMSOIL Grand National Cross Country Series is America's premier off-road racing series. Founded in 1975, the 13-round championship is produced exclusively by Racer Productions. Cross-country racing is one of the most physically demanding sports in the world. The grueling three-hour GNCC races lead as many as 2,400 riders through tracks ranging in length from eight to 12 miles. With varied terrain, including hills, woods, mud, dirt, rocks and motocross sections, GNCC events are tests of both survival and speed. The series draws talent from all over the U.S., Central America, South America, Europe, Japan, Australia and New Zealand. GNCC Racing is televised weekly on NBC Sports and RacerTV.com. For more information, please visit www.gnccracing.com.
How to Watch 
Racer TV and NBC Sports Network (NBCSN) are the official homes for coverage of the AMSOIL Grand National Cross Country (GNCC) events. All 13 rounds, from the season opening Big Buck GNCC in South Carolina to the finale at Ironman Raceway in Indiana, will air in 30-minue; taped-delayed telecasts on NBCSN, while Racer TV provides live streaming coverage of the 1 p.m. ATV and motorcycle races from each event, in addition to the six UTV rounds. Catch all the action at http://www.nbcsports.com/ and http://www.racertv.com/.
About the American Motorcyclist Association
Founded in 1924, the AMA is a not-for-profit member-based association whose mission is to promote the motorcycle lifestyle and protect the future of motorcycling. As the world's largest motorcycling rights and event sanctioning organization, the AMA advocates for riders' interests at all levels of government and sanctions thousands of competition and recreational events every year. The AMA also provides money-saving discounts on products and services for its members. Through the AMA Motorcycle Hall of Fame in Pickerington, Ohio, the AMA honors the heroes and heritage of motorcycling. For more information, visit www.americanmotorcyclist.com. Not a member? Join the AMA today: www.americanmotorcyclist.com/membership/join.